THURSDAY, FEBRUARY 21,2019


Laguna Cliffs Marriott Resort & Spa in Southern California.



THE OPIOID CRISIS: IMPACT TO INNOVATION
'Innovations that Change the World'


General Session Workshop
Join us as we break down the impact and innovations surrounding the nation's epic fight against the growing opioid crisis. We'll hear personal stories from those who have struggled with addiction. Leaders within the community and the pharmaceutical industry come together to discuss their role in a shared mission to end opioid misuse.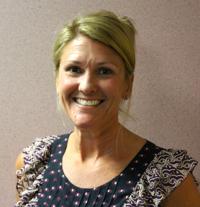 Click the link below to read Amy's latest article on her recovery.
http://www.cecildaily.com/news/local_news/article_5c28c57e-aecc-5926-9718-df8ab035f994.html
My new book, Hope Dealer....coming soon!
Tuesday,1/27/2015 @ 9:00 pm EST
Matt and Amy join
THE PLAYROOM WITH COACH CASEY
The PLAYroom with Coach Casey is hosted by ontological Life Coach Sophia J. Casey and showcases real talk about relationships, love and everything in between. The PLAYroom offers a panel atmosphere of guests who bring real-life solutions to help listeners experience love more abundantly. It is a sexy, fun, frank show with no holds barred. Come play in The PLAYroom with Coach Casey. Sophia J. Casey is a sought-after motivational speaker, Mentor Coach with Accomplishment Coaching and owner of Nia Driven Coaching Coaching Group. Sophia J. Casey is a woman with a commitment to support others in finding their life's purpose. Her mantra is "Design the life you've always imagined, a life full of purpose and clarity where your reality and your dreams become one."
Amy & Matt Baumgardner: Advocates For Faith, Hope, & Forgiveness; Authors of "From This Day Forward"
With Richard Rierson On ·
LIVE
Thursday, October 23rd
11am ET
Show Forgiveness:
From This Day Forward
with Amy & Matt
Co-Hosts Raymond Hansell, MarySue Hansell, and Gregory Hansell
Join Matt & Amy at their reading and book signing
of
From This Day Forward, A Love Story of Faith, Hope & Forgiveness
Friday, October 10th
@ 7:00 pm


Center City Philadelphia at
Barnes and Noble
Rittenhouse Square
1805 Walnut Street
Book signing on September 12th at Barnes and Noble in Christiana Mall, Newark DE. Event Pics to follow.
Sunday, September 21st, 2014 at 10:00 am
Listen to Amy & Matt share their journey of Faith, Hope and Forgiveness
Learning from the Past - Looking towards the Future...a 2014 Mid Atlantic Regional Conference
September 19th, 2014 to September 21st, 2014
At: Fort Magruder Hotel and Conference Center, Williamsburg, VA
Experience innovative and fun ways to reconnect! Explore the Colonial charm of Historic Williamsburg Virginia and get a glimpse of marriage, then and now.
Amy & Matt will take center stage on Sunday morning to share their amazing and honest journey through marriage, recovery, and forgiveness.
Contact information : Brian and Vicki Howell (757) 715-0937; or email vhowell03@verizon.net. Or Michael and Myra Holmes at (757) 223-1023 or email: michaelholmes2@cox.net Request More Information
Join Amy & Matt on
September 19th & 20th
OPRAH'S THE LIFE YOU WANT WEEKEND
Washington D.C.
VERIZON CENTER
601 F ST. NW, WASHINGTON, DC 20004
Sunday,September 7th, 2014 at 9:30 am.
Join Matt and Amy on The Coach Casey Show
TO LISTEN CLICK THE LINK BELOW
http://soundcloud.com/coach-casey/faith-hope-forgiveness-the-coach-casey-show-w34/s-fgGLn
The Coach Casey Show is on WLTF 97.5 FM, WHUR 96.3 FM, WOL 1450 AM


Life Coach

at

Nia Driven Coaching
September 3, 2014
Listen to Amy & Matt on WRJN "Afternoon News"
4:30pm (EST) on
WRJN News-Talk Radio 1400 AM Radio
Friday, September 12th 2014 in Barnes & Noble at the Christiana Mall in Newark, DE.
7:00 pm signing
Amy & Matt are talking to.......................
Madison Morgan's Unique Outlook on Life... That's Life in the Fast Lane...
Fridays 11:15am to 12:00pm (PST)
Call in or email your questions to Amy and Matt
(928) 282-4154 call in or email: Madison
Listen to Amy and Matt
on Madison Morgan
August 29th 2014 at 2:30pm (EST)
on
KAZM 780am
August 26th 2014
Matt and Amy will be talking to Christal about Hope, Faith & Forgiveness.
Join them on news talk radio 580 AM
from 11:00-11:30 am( EST)
BETTER MARRIAGES
MID-ATLANTIC CONFERENCE
"Learning From the Past
Looking Towards the Future"
Presenter Spotlight

"The Power of Faith, Hope and Forgiveness"

Amy and Matt Baumgardner

"The Power of Faith, Hope and Forgiveness"

Amy and Matt Baumgardner

The true life story that brought Oprah's audience to tears and turned the nebulous concept of forgiveness into something concrete for couples to use in their own relationships. Matt and Amy can help couples understand the grips of addiction, communicating openly instead of isolating, regaining trust in yourself individually and then as a "couple" and overcoming shame. It is a story with the power to help others find the strength to take that first step in the right direction, to start a conversation to repair, rebuild, and restore, because once we understand the power of forgiveness, no relationship is beyond hope.

Authors of From This Day Forward, A Story of Faith, Hope and Forgiveness share their journey. It's a story of miracles--learning from the past while rebuilding a stronger future! In addition to their presentation, we'll have a book signing on Sunday 9/21, starting at 12 pm.

3-day Weekend

in Williamsburg

Friday, September 19 -
Sunday, September 21, 2014

6945 Pocahontas Trail
Williamsburg, VA 23185

Time to Reconnect As a Couple

Enjoy Socials, Dinner, Dancing and Fun

Connect with Inspiring Couples

Visit Nearby

Busch Gardens

Colonial Williamsburg

Premium Outlet Malls
Also available through HCI Books
From This Day Forward, A Love Story of Hope, Faith & Forgiveness
by Amy & Matt Baumgardner
OUT SEPTEMBER 2, 2014
From This Day Forward, A Love Story of Faith, Hope and Forgiveness
Tune in this Saturday, February 8, 2014
Amy will be joining Dr. Kimberly Clay on Sisterbration for a panel discussion on Risk, Recovery
&Pregnancy after 40.
VISIT the link below for details...
http://www.sisterbration.com/
From This Day Forward, A Story of Forgiveness will be published by.....
Looking forward to expanding my mind and spirit the weekend of September 28 & 29th. I will be joining some of the most thought provoking individuals for a weekend of inspiration and motivation.
In Recovery Magazine
This December Amy will be contributing an article to the publication.
8/17/13- Amy talks with Kirsty Spraggon on Kirsty TV
view here http://www.kirstytv.com/
http://www.kirstytv.com/drunk-driving-with-her-children-her-story-of-recovery-forgiveness-amy-baumgardner/
8/5/2013- Listen to Amy and Matt on"Recovery Radio Raw" with Indian Bob
The 12 Step Radio show airs on 95.9 FM, 106.9 FM and AM 960 At 8:00 PM EST
Listen Live around the World on the Web click on Live Studio Cam.
You can also call in live at 877-960-9960 and share your Experience, Strength and Hope with those in Recovery and those who need Recovery from the Disease of Addiction.